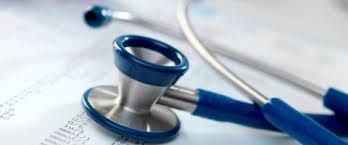 We all know that Employers are increasingly trying to lower health care costs. But it is a double edge sword. Decreasing healthcare and welfare costs and providing good coverage. It may be necessary to offer incentives to your employees to help persuade them to lead a healthier lifestyle.
A survey conducted by the human-resources consulting firm Aon Hewitt, found that 79 percent of the companies, have rewards like lower insurance premiums to attempt to persuade employees to improve their health. The survey also found that employers are also penalizing employees who do not make healthy choices and linking incentives to results.
"Employers are feeling the need to intensify their efforts to create an environment where people feel they are responsible for their own health," said Jim Winkler, chief innovation officer for health care at Aon Hewitt.
While a little more than half, or 56 percent, of the companies using incentives required employees to sign up for programs like health coaching or completing a questionnaire, 24 percent tied their incentives to progress on measures like a person's blood pressure or body mass index. And the survey found that more than two-thirds of companies said they were considering taking similar steps in the future.
Some of these programs have penalties on workers by charging them higher premiums or requiring them to pay a surcharge for failing to take steps to lose weight or quit smoking. This has caused some concern by those who have argued that these penalties are invasive and can punish people for health problems that are not that easy to correct.
Beginning in 2014 employers will be able to use as much as 30 percent of a worker's health care premiums on incentives programs, from 20 percent previously.
CVS Caremark, a large drugstore/pharmacy chain, said it would require its nearly 200,000 employees that obtain health insurance thru the company, to report their weight, blood sugar and cholesterol. A $600 fine/penalty will be collected by adding $50.00 a month to their healthcare costs if the employees refuse screening. It also will require that smokers try to quit. Several other major employers, including PepsiCo and Wal-Mart, have also adopted such policies. As seen in this article on the NYTIMES
So far there is little evidence to show whether these types of penalties/incentives actually lower health care costs or make employees healthier. Programs that reward people for healthy behavior may be siding with those who were already practicing healthy habits, while those that penalize workers for poor health habits may be unfairly singling out the people who need lower health care costs.
"These are really hard behaviors and decisions to move the needle on," said Michelle Mello, a professor of law and public health at Harvard. She cautioned against drawing too many conclusions from the Aon Hewitt survey, because the companies that participated may have been more likely to offer workplace wellness programs than those that did not. Aon Hewitt said the survey's 20 percent response rate was typical for the industry and the companies who completed the survey were a representative sample. As seen in this article on the NYTIMES
Since the program began, Dr. Brennan said, employees' overall blood sugar has decreased, as have their cholesterol levels, while their so-called good cholesterol has increased. So far, employees do not receive rewards or penalties based on their improvements on these measures, but Dr. Brennan said it was possible.
"We want to help our employees to be as healthy as they can be, which is why we decided to implement this plan," CVS company spokesman Michael DeAngelis told the Daily News.
Read article about CVS' healthcare incentives/penalties