Reduce Operating Costs, Increase Profits
. . . And Become More Competitive
We Can Help You In Just One Conversation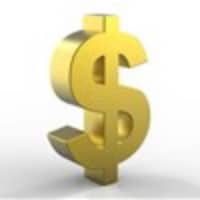 "ARROW Contractors Trust" by ARCHER JORDAN, gives open shop prevailing wage contractors several ways to significantly decrease operating costs so they can bid more competitively and run jobs more profitably.
Cut Your Payroll Costs Using a Fringe Benefit Plan
By offering fringe benefit plans to your employees your payroll costs can be reduced. Fringe benefits distributed to "bona fide" benefits are not subject to specific payroll costs, which means lower costs and higher profits while giving you the opportunity to make competitive bids.
Increase Owner and Executive Retirement Plan Contributions
With lower taxes and increased deductions, owners and highly compensated employees can choose to put more money towards retirement savings. Your retirement plan includes funds from some of the best-known companies in the U.S. You can choose your own mix of funds, or you can leave the mix to our experts.
Reduce Your Costs
With our ARROW Contractors Trust platform, your benefits plan(s) costs can be reduced. Better management, easy reporting and less errors equals savings on fringe benefits that were incorrectly activated/terminated.
Leave Your Plan Administration to the Experts
We will handle all of your plan administration needs for you, so you can focus on what you do best. You will have access to our online HR Management System "ARROW", where you can review all your fringe benefit employee information and generate reports as needed.
Save Money on Expensive Attorneys and Accountants
Are you compliant with government healthcare mandates? State and federal prevailing wage regulations? Are you sure? With ARROW Contractors Trust, you always know where you stand, without the need for expensive prevailing wage audits.