Agribusiness' Answer to HealthCare Reform
Running a large-scale farming operation is full of challenges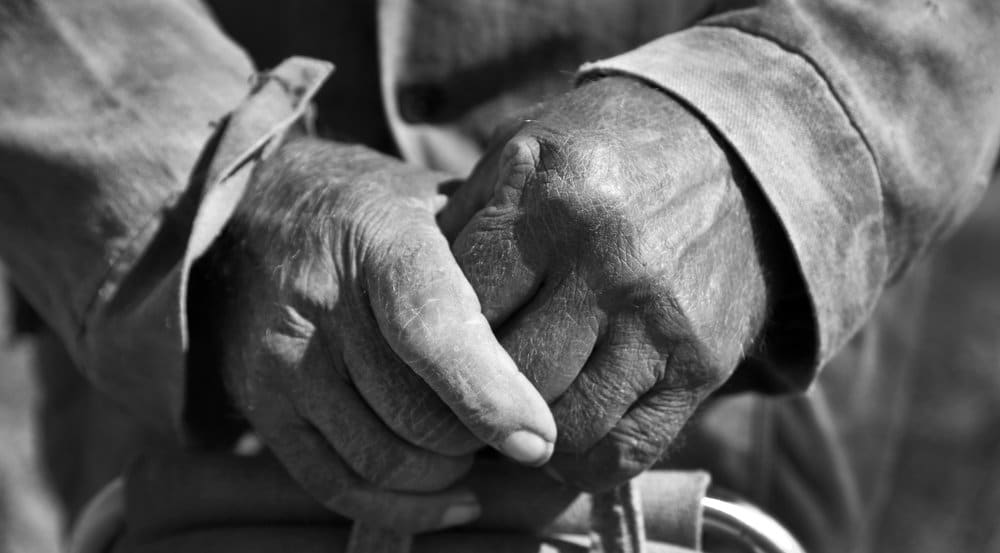 Our Affordable and PPACA Tax and Benefits Compliant Plan
New government mandates and regulations, the availability and cost of land for expansion due to urban sprawl, export markets being threatened by the importation of exotic pests and diseases, endangered species, and a reliable supply of water—just for starters. It's enough to make your head spin.
Add on top of that a government mandate aligned with punitive taxes, to provide ACA-compliant medical insurance for your hourly and seasonal workforce, and suddenly operating profit margins get squeezed even tighter.
At ARCHER JORDAN, we like to keep it simple. It just so happens our founder comes from a long line of farmers and ranchers, folks just like you, a family whose existence also relied on the necessity of soil, seeds, sun, rain and hard work. So, when we decided to develop a program for the agribusiness community that would satisfy new government healthcare regulations, we knew it had to be affordable and simple. After nearly a year of consulting with ERISA attorneys, tax attorneys, CPAs, insurance carriers and third-party insurance administrators, what we came up with was a proprietary health insurance offering that makes sure everyone gets what they need, owners, management, staff and the hourly workforce. We call it—FARM PLAN, a set of simple solutions we think you're going to like.
Designed for American Agribusiness—
FarmPlan is 100% PPACA Compliant
Plans Start for less than $60.00 PEPM
Meaningful Benefits w/First Dollar Coverage
Mexico Coverage
Bilingual Consultants
Helps Attract Quality Employees
Retain Top Talent
More Robust Plans and Affordable Family Coverage Available
Simple Administration Performed by ARCHER JORDAN
Account Manager Assigned to Your Company
HR/Enrollment and ACA Compliance Technology Solution
Industry and Healthcare Reform Updates
Free Access to ERISA and Labor Counsel
Who We Serve
Growers
Packers
Shippers
Food Processors
Greenhouses
Nurseries
Vineyards
The Archer Jordan Family: A History of Land Stewardship
The Cross Country Pilgrimage of an all American Family
Heritage Farm, outside Richmond, VA
Ten years before the pilgrims landed at Plymouth Rock, the Jordan's of Dorsetshire, England landed in Jamestown, Virginia with the Third Virginia Supply. Samuel Jordan, the first Jordan in the new world, owned the Second Extant Land Patent in that first successful English settlement. He and his family shared a property line with John Rolfe (who is credited with introducing tobacco to the Americas) and his wife, the legendary, Pocahontas. All this at the beginning of the 17th Century.
Archer Jordan, our company founder's great, great, great grandfather, left Virginia by wagon, and homesteaded a plantation in Franklin, Tennessee, growing cotton and row crops. After returning from the Civil War, and differing with his families views on slavery, his grandson, Thomas Winfield Jordan, continued the family's migration West, homesteading a cattle and fruit orchard operation in Thurber, Texas, the former coal boom town.
The Jordan Family migration continued West, and in 1929, Thomas Clement Jordan and family moved to Southern California. His son Fred, a Southern Baptist minister, eventually farmed alfalfa, dates, and citrus in Southern California's Coachella Valley. Well, that was a mouthful! Today, the Jordan Family continues their legacy of land stewardship, committed to protecting the great agricultural heritage our nation was founded on.
ARCHER JORDAN is a company that understands the challenges you face. Our services are available to help in this important area of your business, caring for your employees, while watching your bottom-line.